Arsenal's success in recent years has been unquestionably down to a fantastic transfer policy adopted by Arsene Wenger, yet in the last couple of years his methods have come for some criticism, 2 FA cups in the last three years for a club is big as Arsenal's has created some doubt in the capability of their manager, and whether he is the right man to take Arsenal forward, I think if he is, he needs to look at strengthening these key areas.
1. Address the issue in attack.
With Olivier Giroud's unpredictable form its fair to say that for a few years now the Emirates stadium has been crying out for a world class striker to come along and the light up the pitch, but just who should they be looking towards?
If they're looking for an injection of pace in attack I think they should look no further than Lyon's Alexander Lacazette, who needs a move away from the french giants to improve his game, and would fit the Wenger ideal of being a Frenchman, and he is undoubtedly a prolific striker. In a season where he has been criticised, he has still netted 21 times in 34 Ligue 1 appearances, and alongside the strength of some of Arsenal's midfield, could be a crucial addition.
Another player to look towards could be Napoli's Gonzalo Higuain, who has just come off the back of a fantastic season in Italy's Seria A. The strong lone front man has elements of everything, and would certainly boost Arsenal's chances in Europe. His record this season in Serie A has been outstanding, with the Argentine scoring 38 times in 46 appearances, something which Arsenal, who have had to rely on goals from their midfield a considerable number of times this season, could definitely use.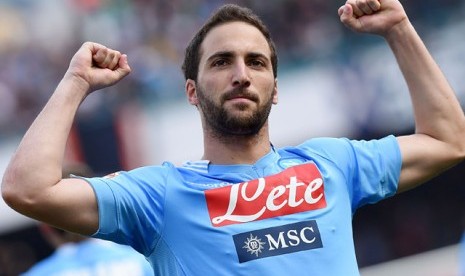 2. A central defender
For me the Arsenal midfield is solid, especially with the addition of Granit Xhaka already this window. So it's the attack and defence which really needs strengthening. Koscielny is a strong defender, hes quick and agile and has drastically improved throughout his career at Arsenal, but there is definitely a considerable gap along side him in Arsenal's back four.
Someone who Arsenal are linked with and who could be the brute defender needed at Arsenal is Kalidou Koulibaly, another player from Italian side Napoli, he isn't a slow defender, and his height of 6ft 4 inches gives him a good aerial ability, competing at such a high level this season in Italy could see him already suited to the premier league, and he therefore could be someone who fits perfectly into the Arsenal defence.
If Arsenal don't manage to land the signing of Koulibaly, they could look towards a few players from La Liga, one example of a defender who would suit Arsenal's defensive style from this league would be Athletico Madrid's Diego Godin, Godin has enjoyed an incredibly successful career at Athletico in the last few years and his strength combined with his technical ability could allow him to adapt this to the premier league, he could be the level headed game reader alongside Koscielny at the heart of the Arsenal defence.
3. Players out
If arsenal want a chance of competing for the title this season they are going to have to recruit well, but also remove anyone who isnt on an exceptional level, for example Theo Walcott was a huge young prospect who hasn't really met his potential, could he potentially be sold to make way for a world class signing. Players Like Per Mertersacker who are stuggling to keep up with the pace of the premier may also need to be cleared out.
Overall big signings are key for Arsenal this summer, with competition more fierce than ever due to some of the huge managerial names competing against each other this season. If Arsene Wenger is to stand a chance at competing, he needs to spend big, and get his hold side performing consistently, which is what in recent years he has struggled to do.